CELLULAR GATEWAY PANEL
As a complete drop in solution the all-in-one panel contains:
HARMONY 4G LTE Cellular Gateway

12V Output Driver Board
Solar Controller
900MHz FHSS Radio (optional)*

*Features coming soon.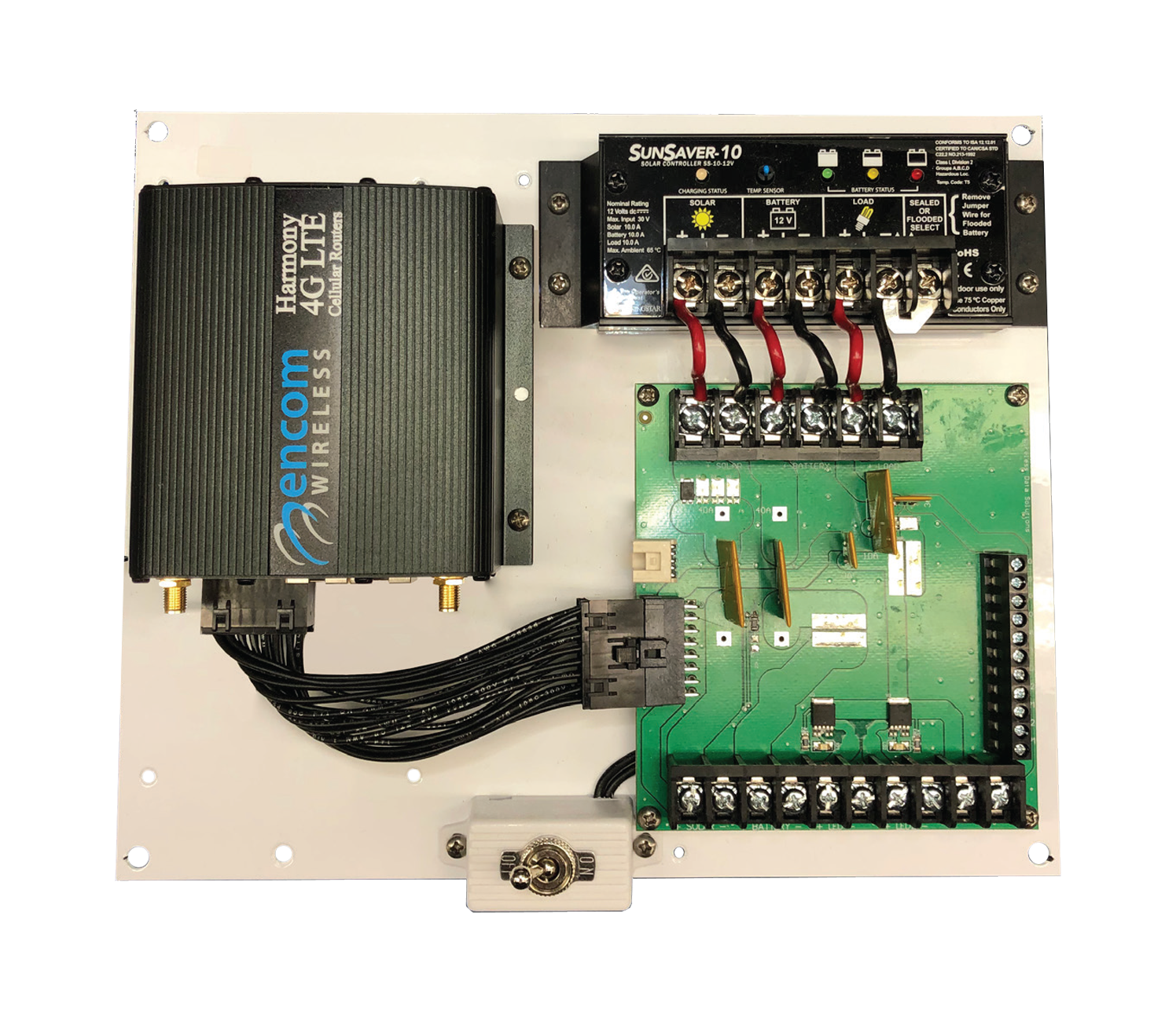 APPLICATION

Securely monitor your entire network of School Zone Beacon flashers across small towns, cities and even an entire state/province. Stay connected and informed with email and SMS notifications. Seamlessly monitor multiple locations with event logging, alarm triggering, status reports and much more!

ATMOS DASHBOARD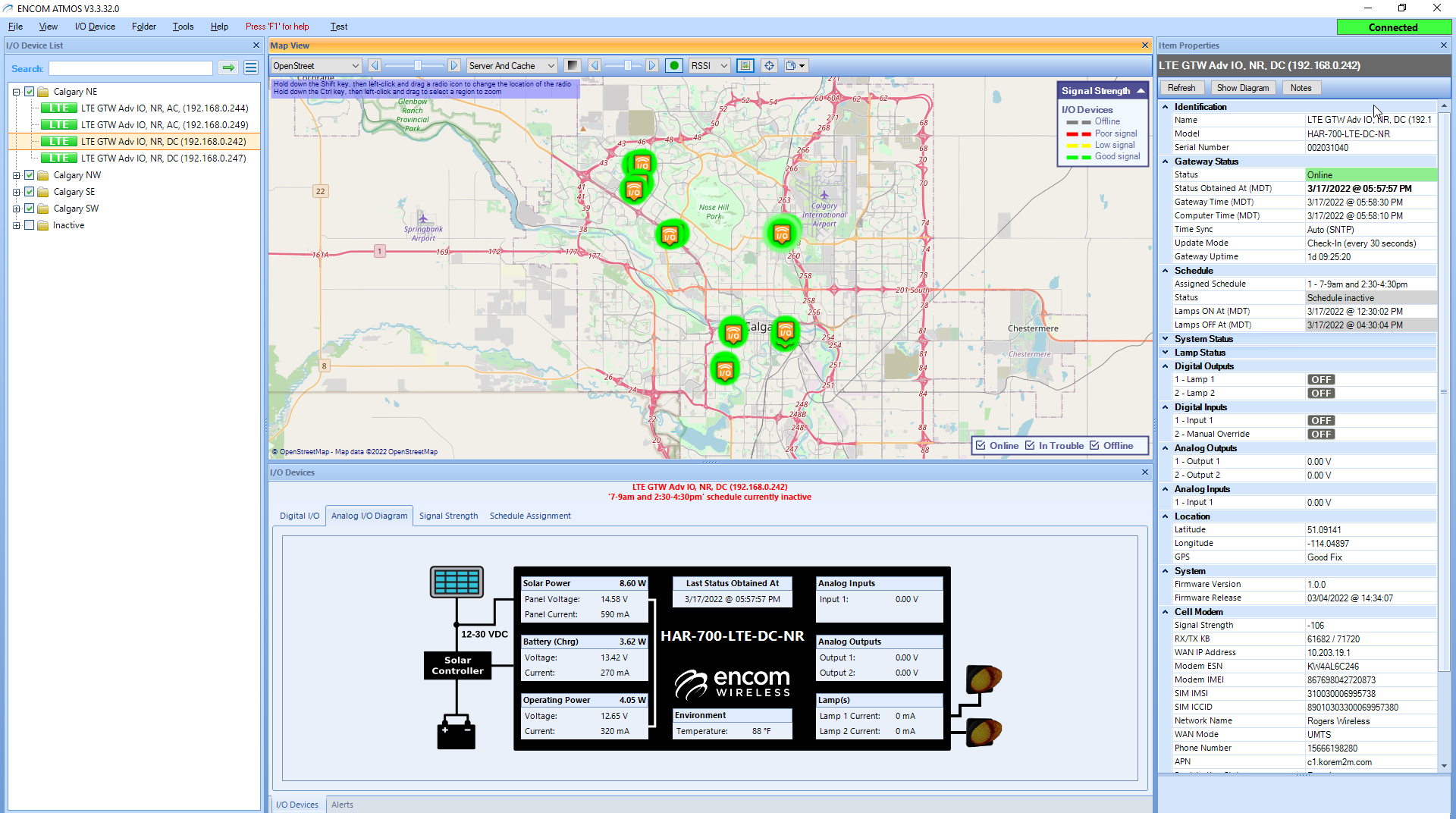 ATMOS shows the location and status of all sites managed by user.  Imagine being able to view and log the status of all of your solar powered sites in the entire city/country. View and manage city/statewide school zone beacons from anywhere with this cloud based software.
The main dashboard in ATMOS is the focal point for monitoring and managing all of your Encom Cellular devices. Not only does this dashboard show you the status of the Cellular devices but it also provides real time health status of your other site equipment.
Some core functionality:
Centrally create, download, and manage all school zone beacon schedules

Remotely Push Schedules to Cellular Gateway devices

Manual override with timed resumption provides ultimate flexibility and foolproof reliability
SCHEDULE EDITOR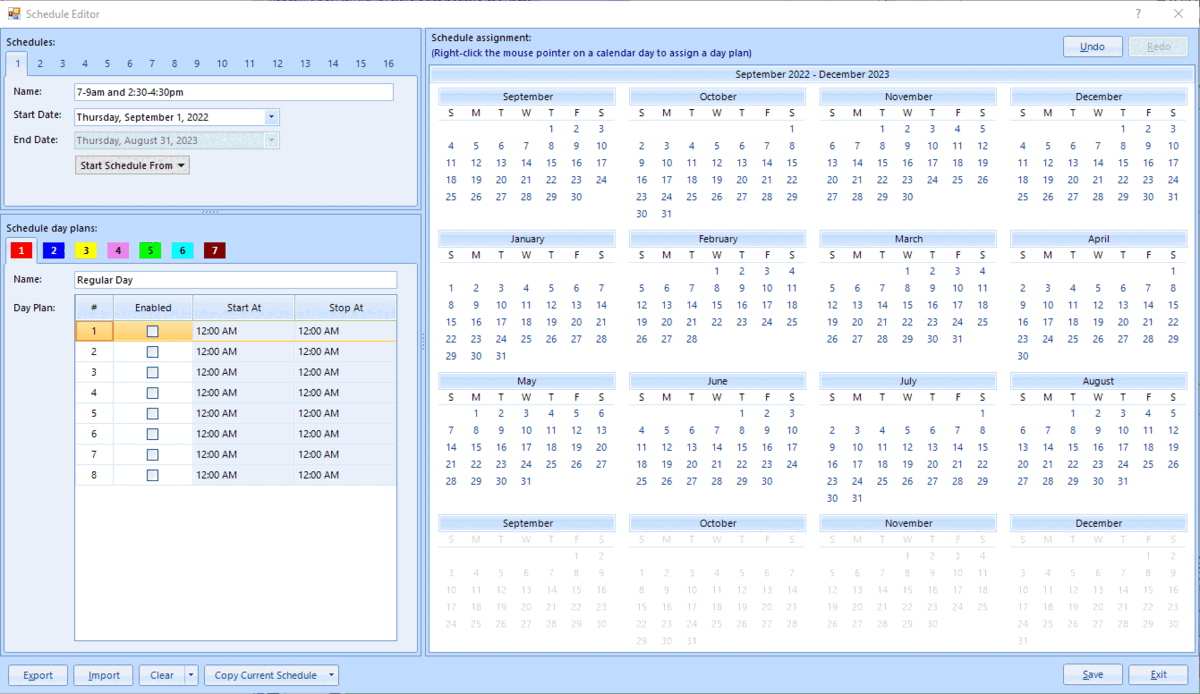 ATMOS ALERTS!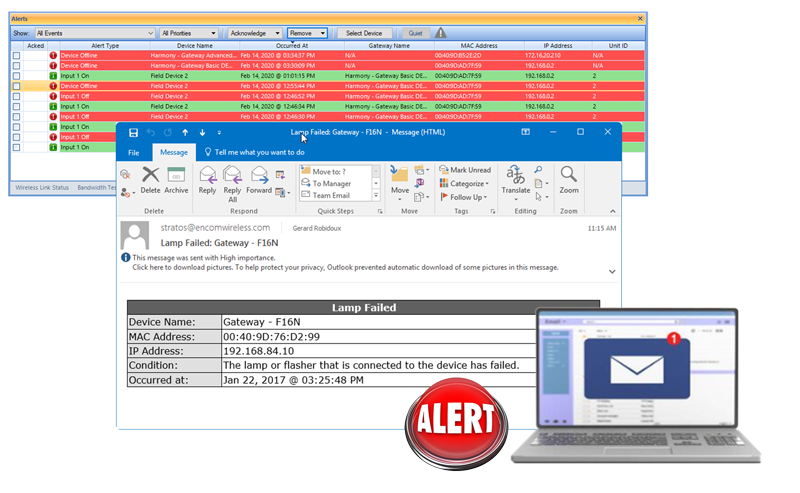 Some of the alarms that are available:
Device Offline for a pre-defined time

Device is back Online for a pre-defined time

Battery Voltage Low

Battery Voltage Restored

AC Power Lost

Lamp Failure

Solar Panel Disconnected

NTS Connection Failure

Output Lamp Driver Disconnected

Tilt Sensor Triggered
By measuring and displaying the charge controller output current, you can truly understand the health of your solar power charging system.
REAL TIME SITE MONITORING