Products
Encom Wireless is a leading manufacturer of industrial quality wireless data networking equipment. Our products enable wireless remote control, serial data retrieval and real-time monitoring features perfect for a wide range of work zone applications.
Whether your application involves wireless on/off control of remote devices, remotely collecting serial data, backhauling traffic monitoring or security surveillance video streams, or any other unique situation, you will find a device here designed to provide the solution. Select from the Product categories on the right or scroll down to view our products.
SKYSTREAM LTE
The SKYSTREAM LTE offering is a standalone Industrial cellular solution, meant as a gateway device for any and all of your applications. It is a worldwide carrier approved M2M / IoT solution platform that keeps security, flexibility and power at the forefront of its features.  The SKYSTREAM LTE Device will handle anything you can throw at it!  Contact sales now to learn more.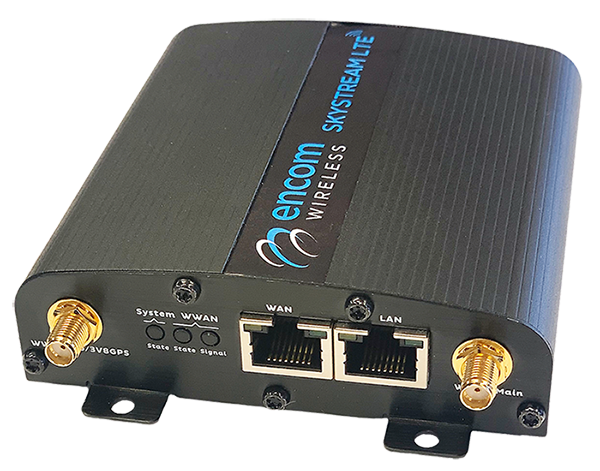 ENERGY
The Energy has the most features that come standard out of all of our broadband Ethernet radios. Supporting throughput speeds of up to 866 Mbps and a secondary PoE OUT port make this unit the best choice for bandwidth-intensive backhaul applications.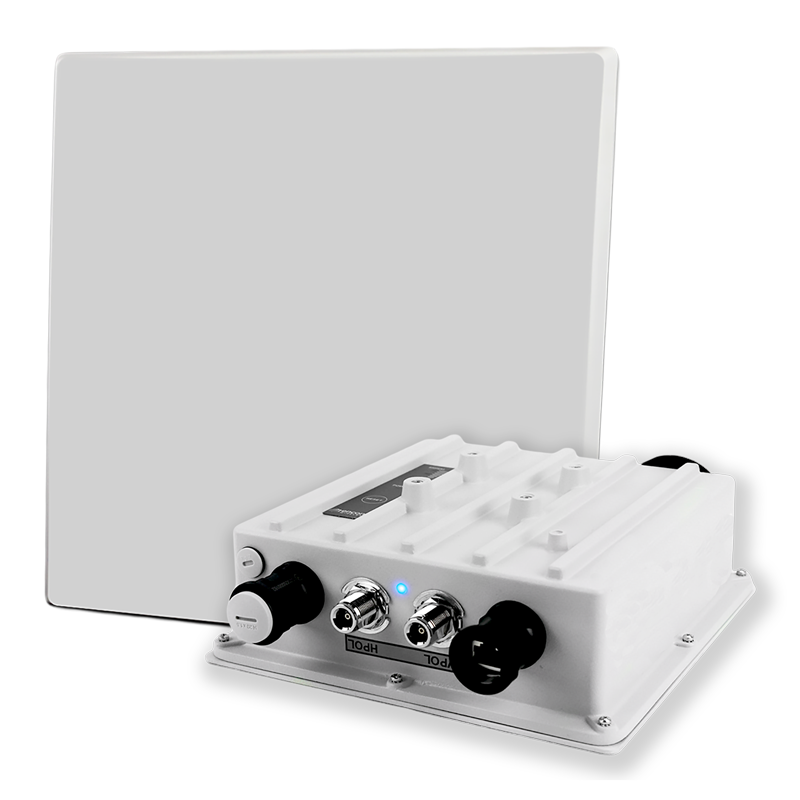 E-LITE 450
Offered specifically in the 5.8 GHz band, the E-lite 450 comes with highspeed throughput, embedded GPS, and a greater channel width than the basic E-lite series radio. What does this mean for you? More data, faster speeds, and more accurate monitoring of your assets.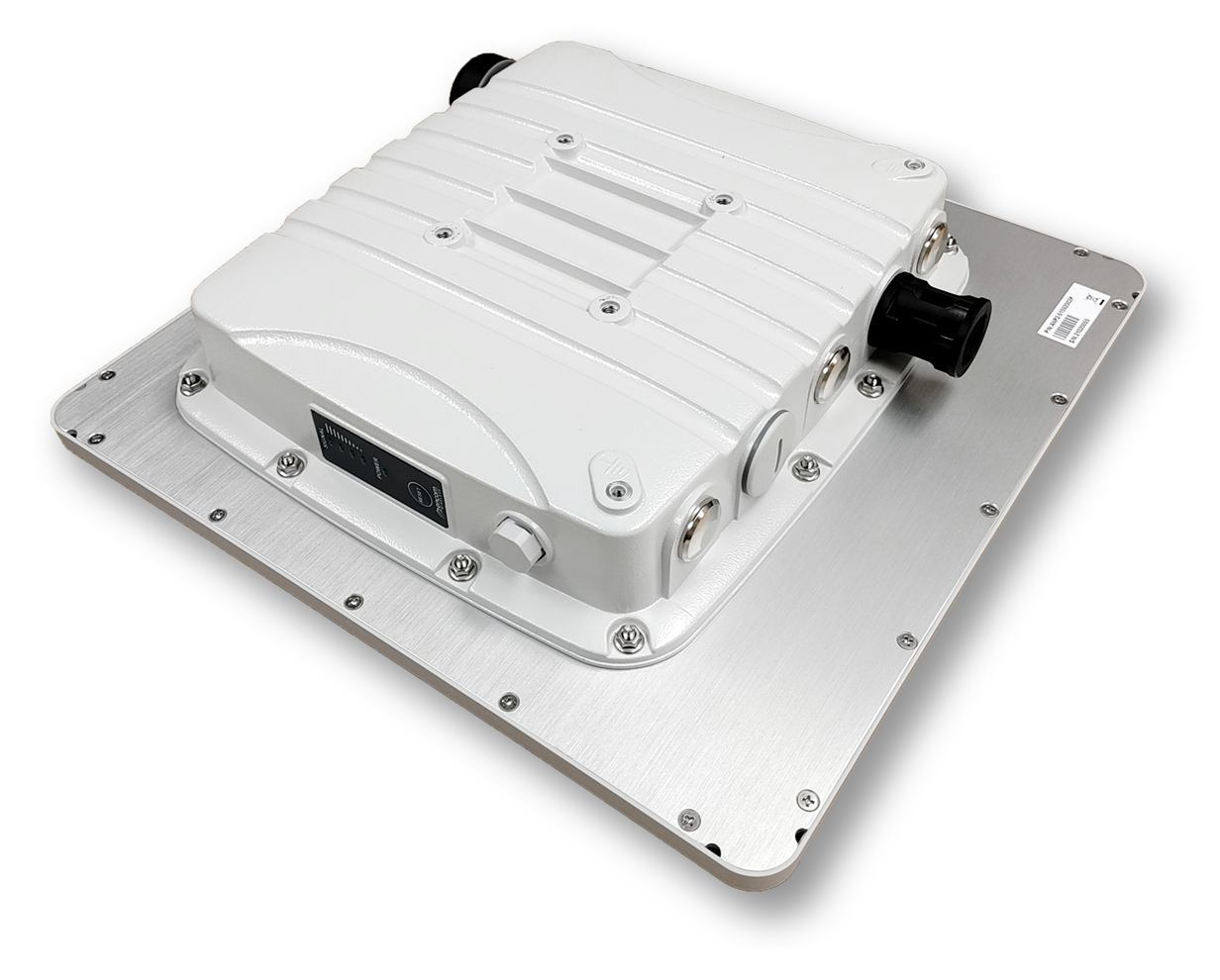 E-LITE
Our E-Lite units are offered in 3 frequencies (2.4/4.9/5.8 GHz) with various configurations available. Despite what variety of network communication issues may arise, the E-Lite Series is a cost-efficient and flexible solution.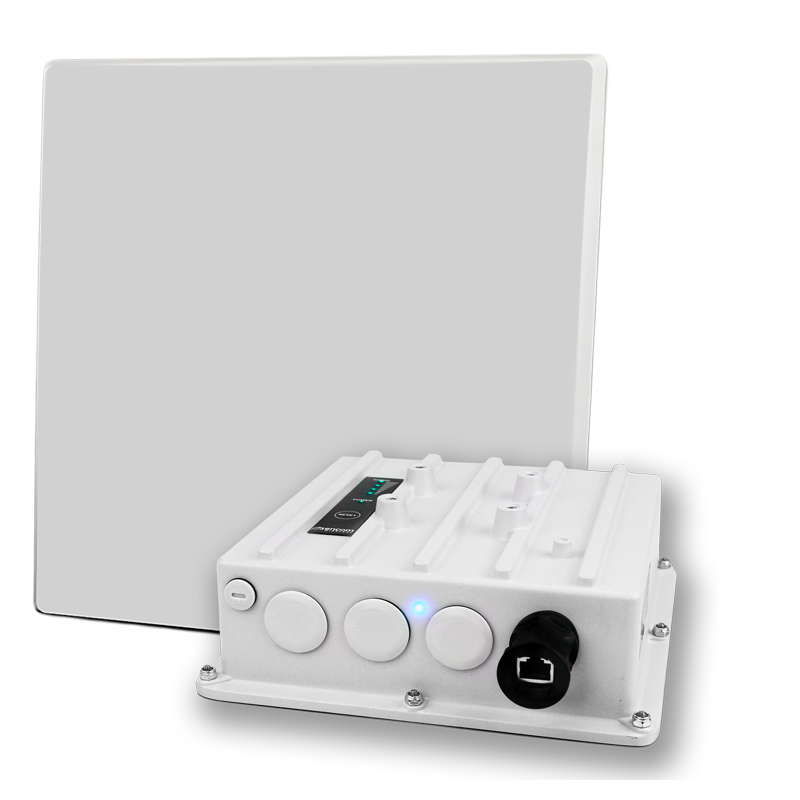 E-LITE 900
The E-LITE 900 is a high-performance wireless ethernet transceiver that takes advantage of the robust and license-free 900 MHz band to deliver data throughput speeds of up to 50 Mbps. With 3 Gigabit Ethernet ports (1 port supports PoE), noise-resilient COFDM technology, and adaptive radio modulation, this radio is a reliable, high-speed, and easy to deploy wireless data solution.
CELLULAR GATEWAY PANEL
The Cellular Gateway Panel is Encom's newest addition to the Harmony Line. This cell based time clock can be put into the field as either a standalone modem part of a larger cell based school zone system or as a master device connecting to other school zone remotes via 900Mhz. No matter how you deploy these devices all the site information complies in ATMOS.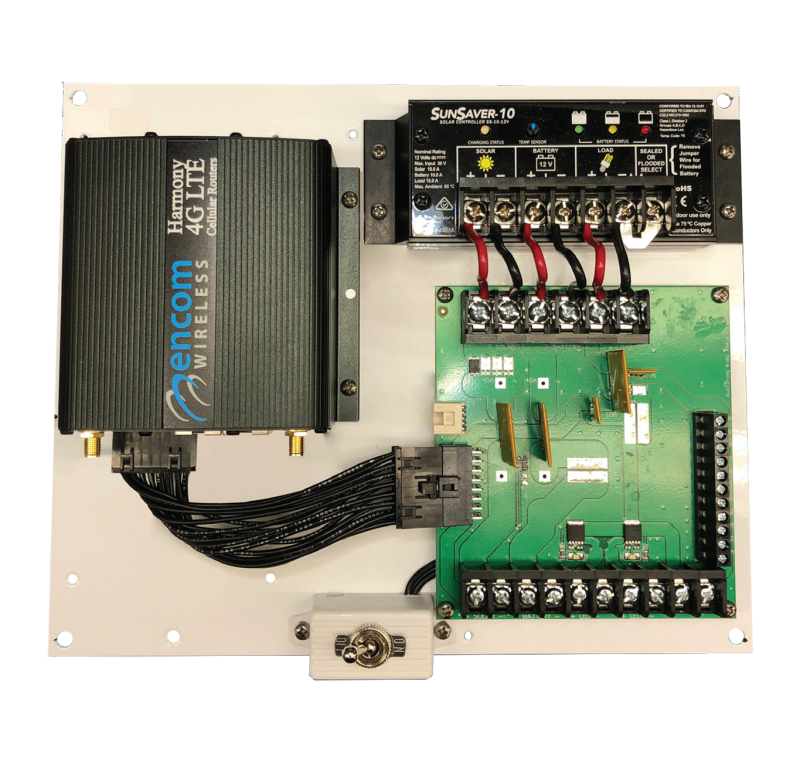 GATEWAY ADVANCED I/O
Gateway Advanced I/O is an intelligent multi-function device that provides both data gateway and remote I/O functionality and reduces overall costs at each site it is deployed in. Having both a LAN port and a 900 MHz FHSS radio, this device is THE choice for remote monitoring, control, and device status data retrieval.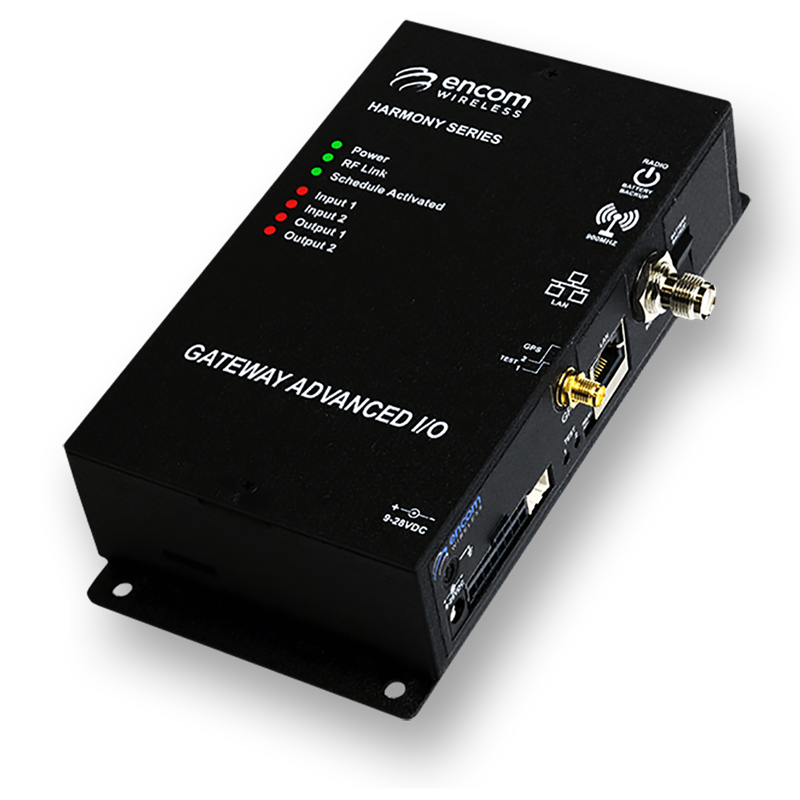 GATEWAY BASIC
The Gateway Basic enables connectivity between your contact closures and your central management system. The Gateway Basic can bring the contact closure data from remote sites back to your control center, regardless of your network backbone.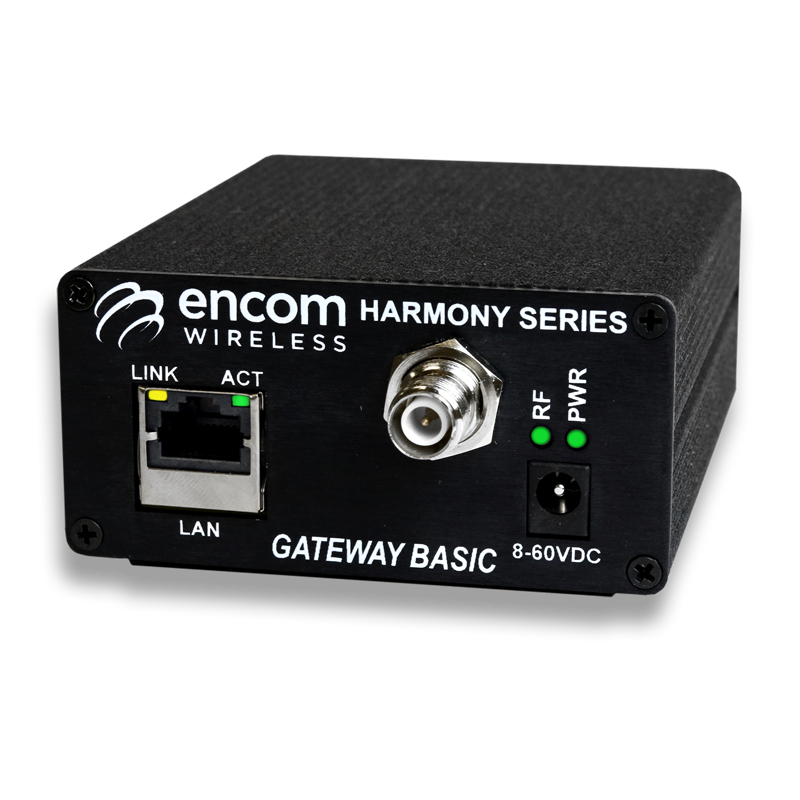 SBX REMOTE I/O
The SBX Remote I/O is an intelligent remote monitoring device that is capable of bringing back performance data from remote sites. This unit is designed to be used in conjunction with Harmony Gateway products.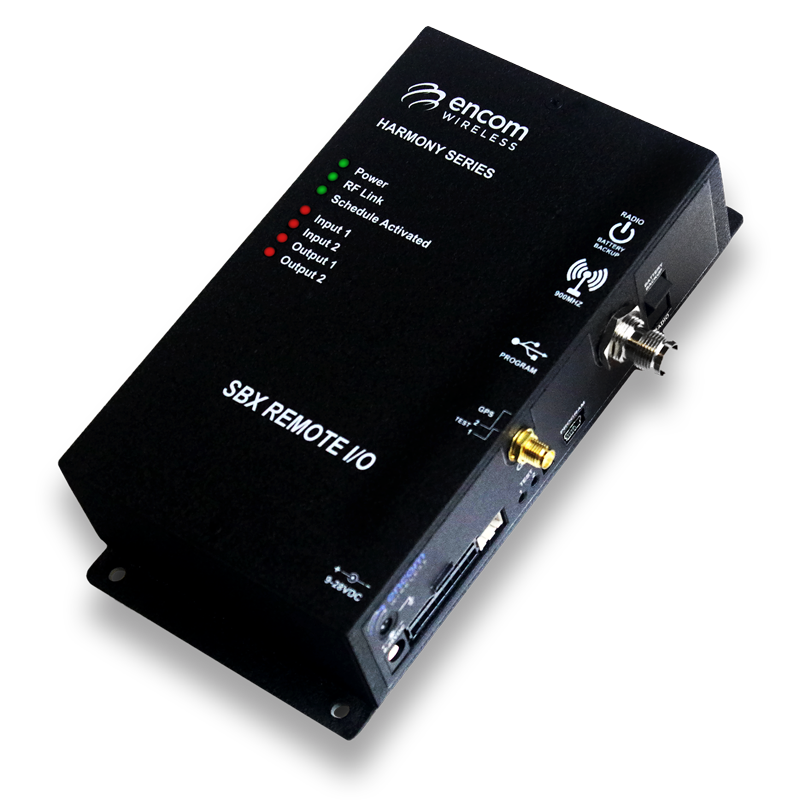 WBCU
The WBCU is a time clock that easily integrates with existing flashing beacon equipment in a traffic cabinet. By connecting to any Encom Gateway master radio, the WBCU is visible, and remote control and scheduling functions become easily accessible in Stratos.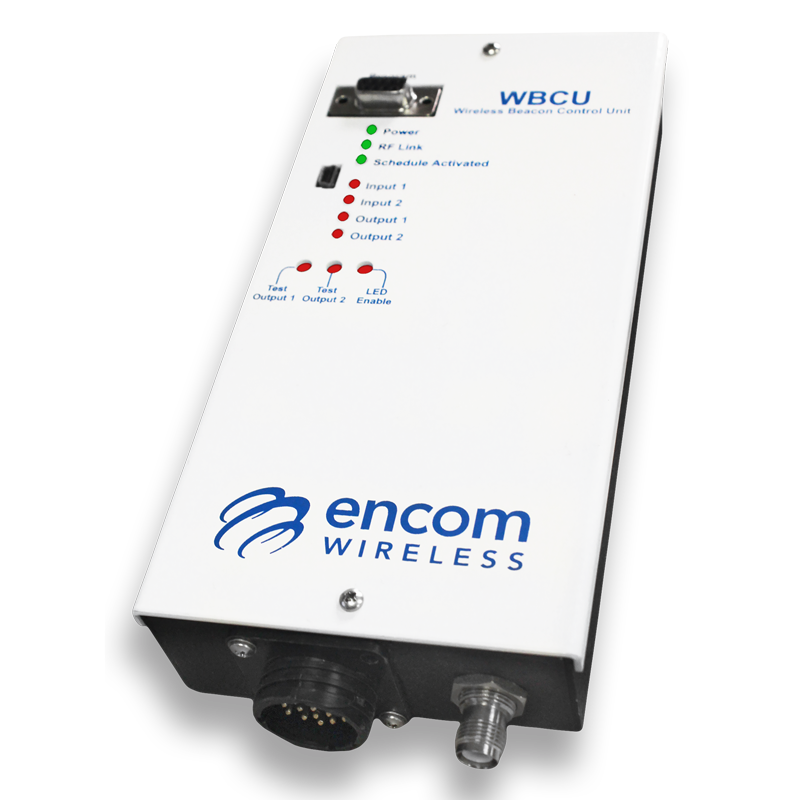 IP I/O8
An Ethernet-based Contact Closure device that's a great solution for applications where line-of-sight is restricted. This is made possible by Encom's proprietary "I/O mapping over IP" technology. For environments where line-of-sight is achievable, an optional 900 MHz radio expands functionality by enabling communication with remote Commpak I/O8s or other Harmony IP I/O8s via RF for distances up to 20 miles.
GATEWAY E-LITE 450
A gateway designed to optimize an existing broadband network. The integrated 900 Mhz gateway master radio, allows this unit to communicate with remote I/O sites. The Gateway E-Lite 450 can be placed anywhere within an existing 5.8 GHz deployment and aids in equipment consolidation.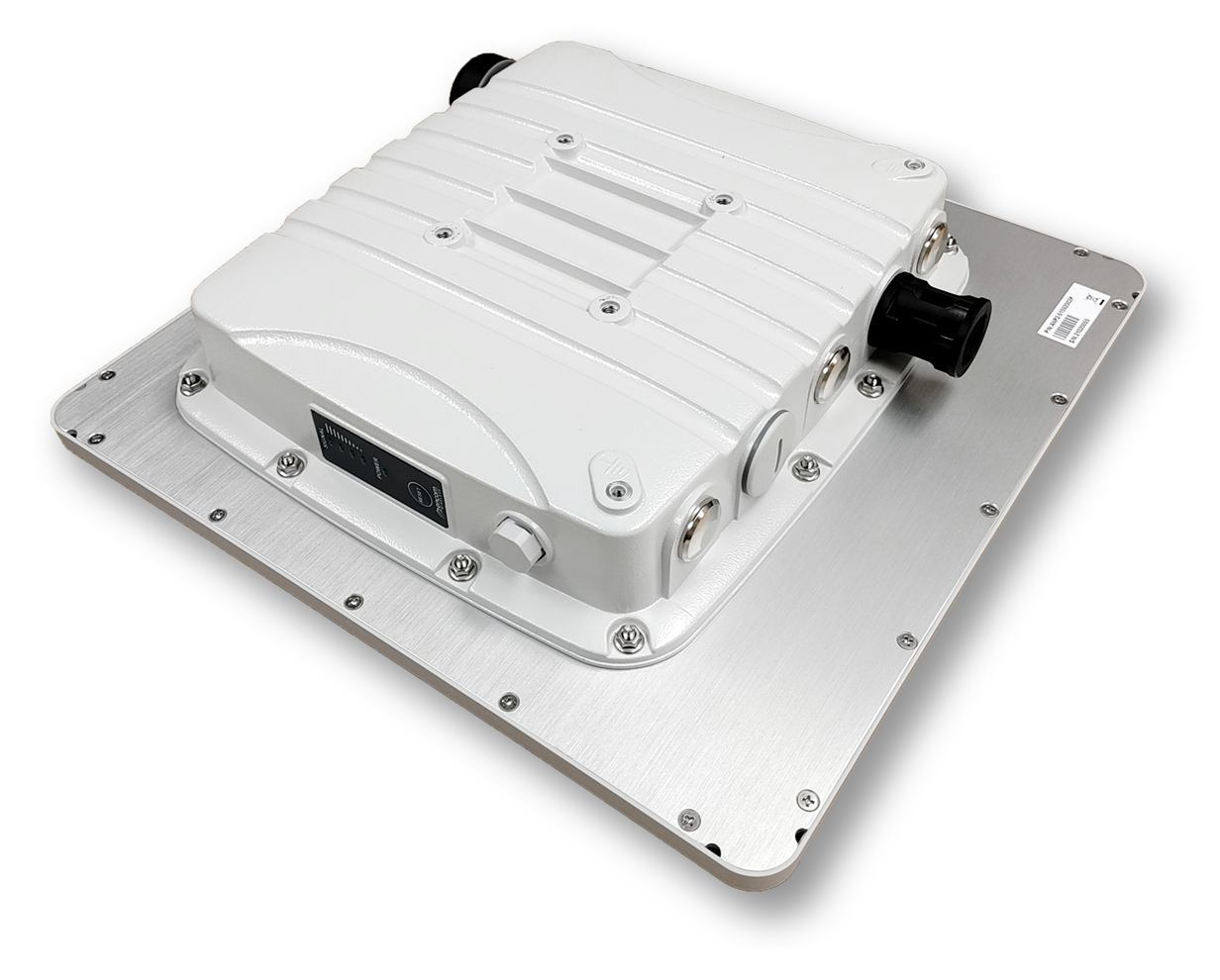 COMMPAK I/O8
A contact closure radio, powered by a 1-watt, FHSS capable, 900 MHz radio. 8 inputs (dry contact) and 8 outputs (24V current sourcing) allow for remote I/O control and monitoring.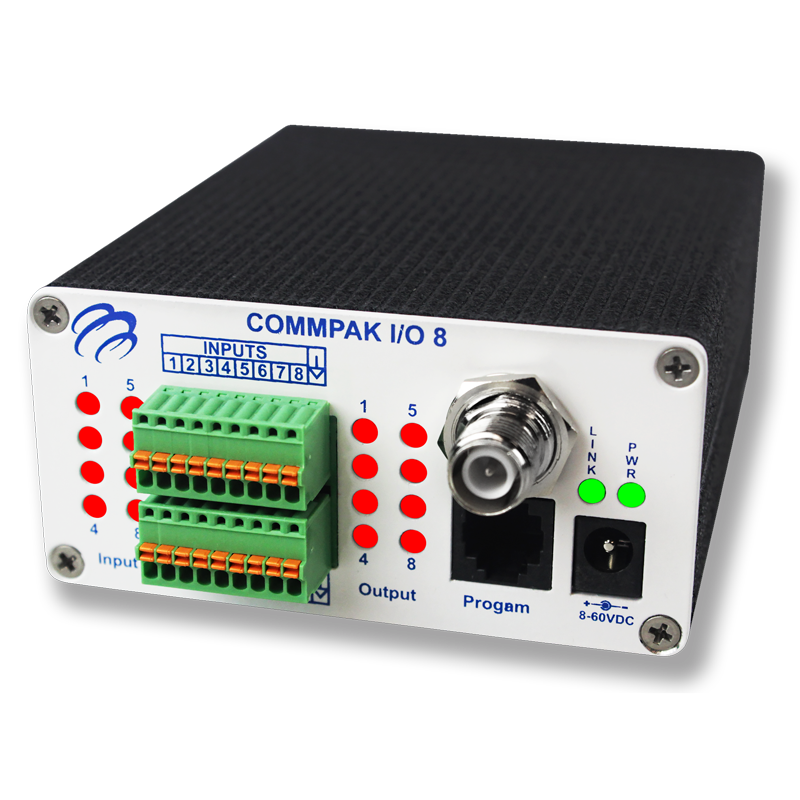 COMMPAK I/O4
An exclusively OEM contact closure module designed to be integrated within larger, more complex solutions. Reach out to sales@encomwireless.com for more information.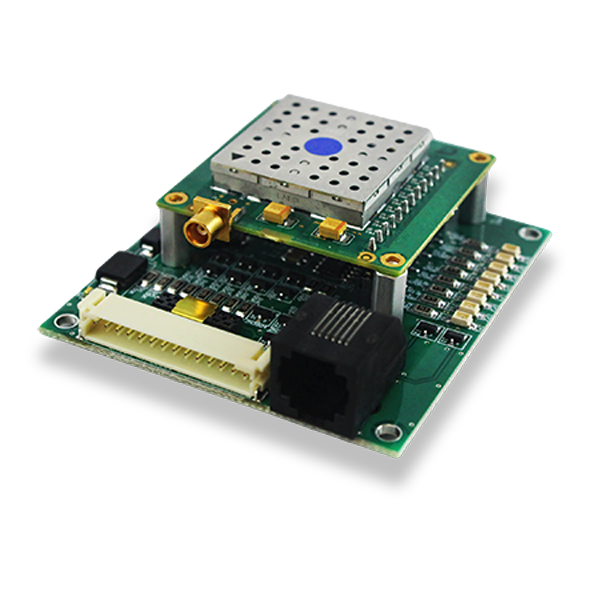 IPULSE
This is Encom's Serial Ethernet Gateway product––the medium between your IP network and serial devices. Plug the iPulse into your Ethernet controller and communicate with your serial-based controllers in the field via 900 MHz frequency.
PULSE S
Powerful 900 MHz radio designed to communicate serial data between serial controller sites while mitigating non line of sight (NLOS) obstacles.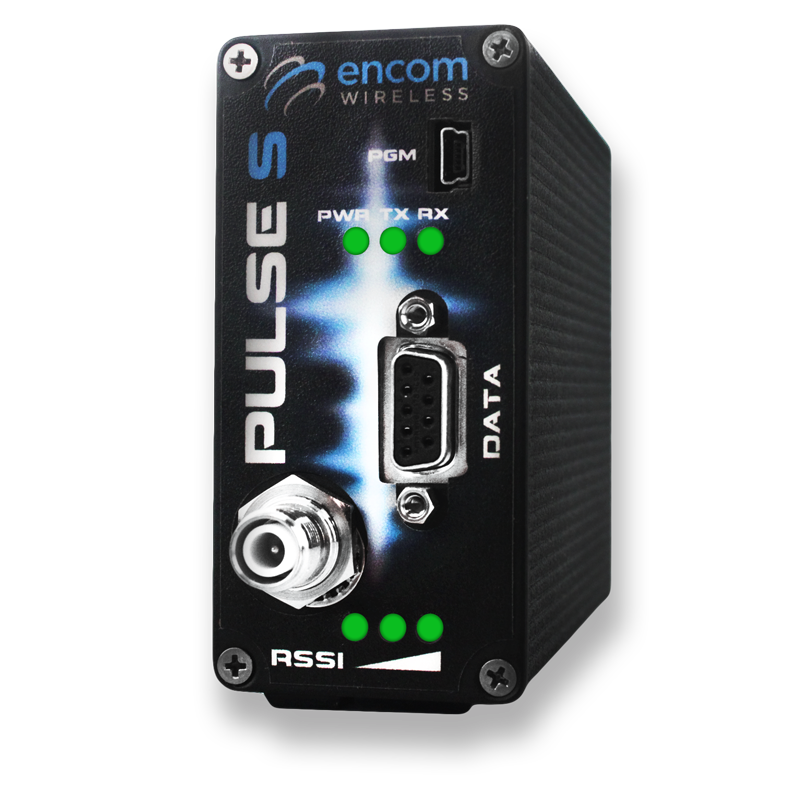 PULSE 2070
A 900 MHz serial radio, designed to fit the rack mount modem slot of 2070 type cabinets.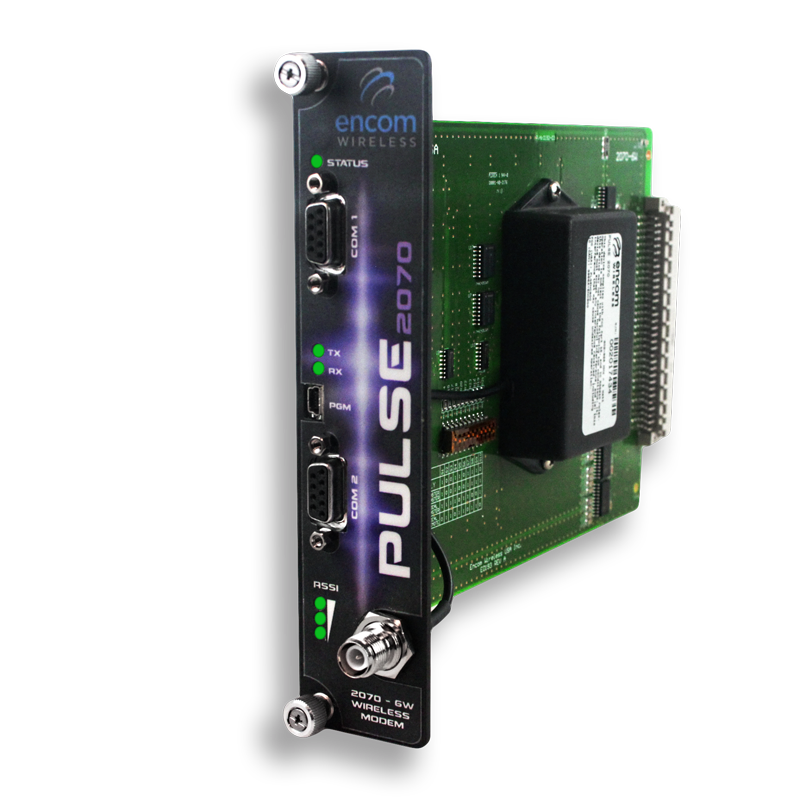 TS1
The TS1 is a gateway between a Pulse wireless serial system and an IP-based LAN network. With TS1 in the system, users can bring their remote legacy serial systems "online" with any existing IP network.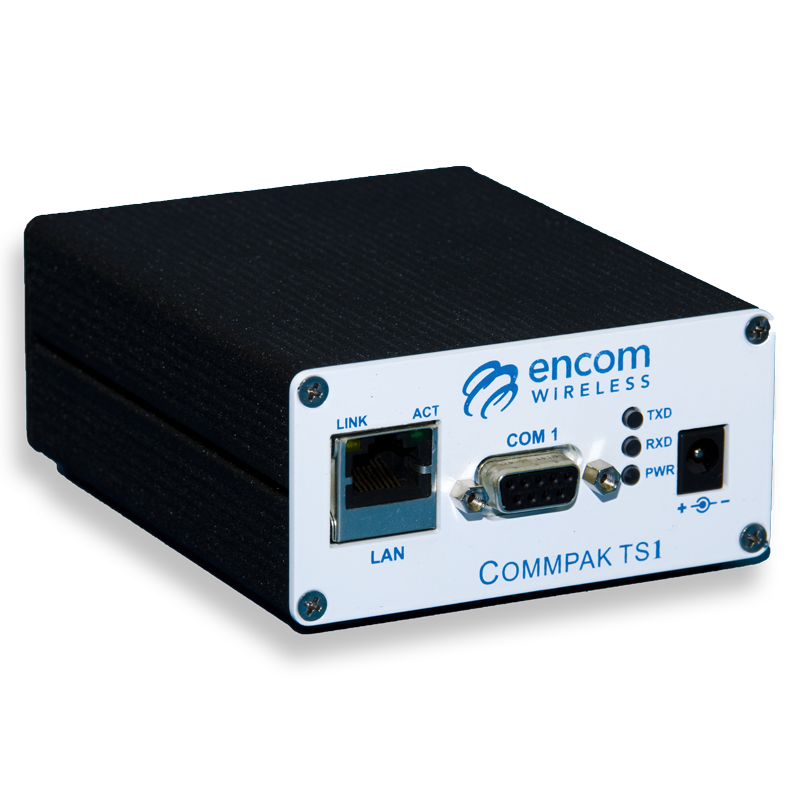 TS1 FSK
The TS1-FSK is a gateway between a Pulse wireless serial system and an IP-based LAN network. With TS1-FSK in the system, users can bring their remote legacy serial systems "online" with any existing IP network.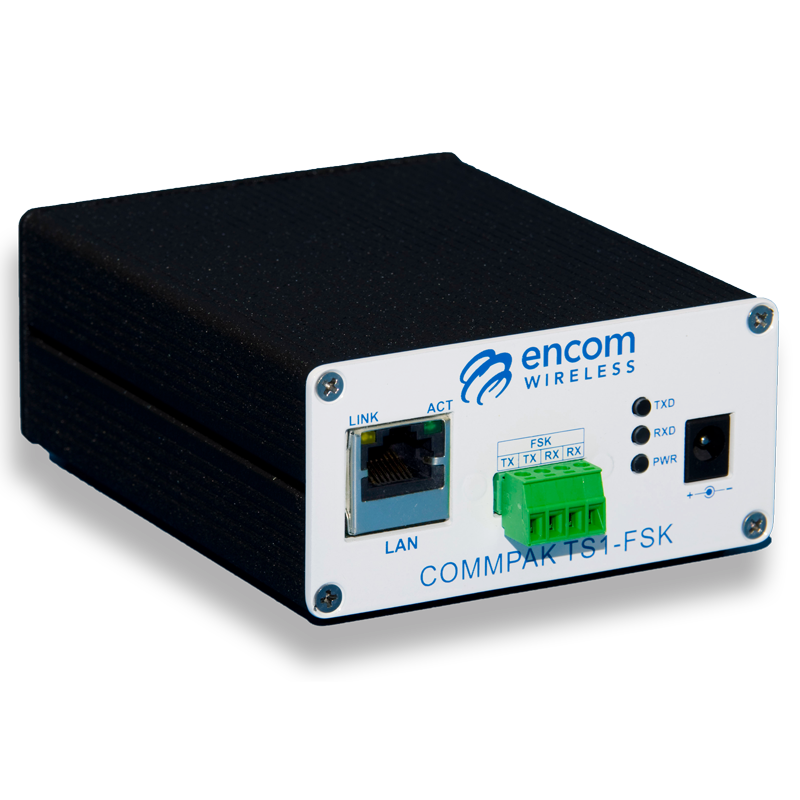 ATMOS
Visualize, Monitor, and Control All Your Network Devices from the Cloud!
ATMOS is the evolution of our advanced network visualization management and control system. All the features of Stratos are now available using our secure web-based platform.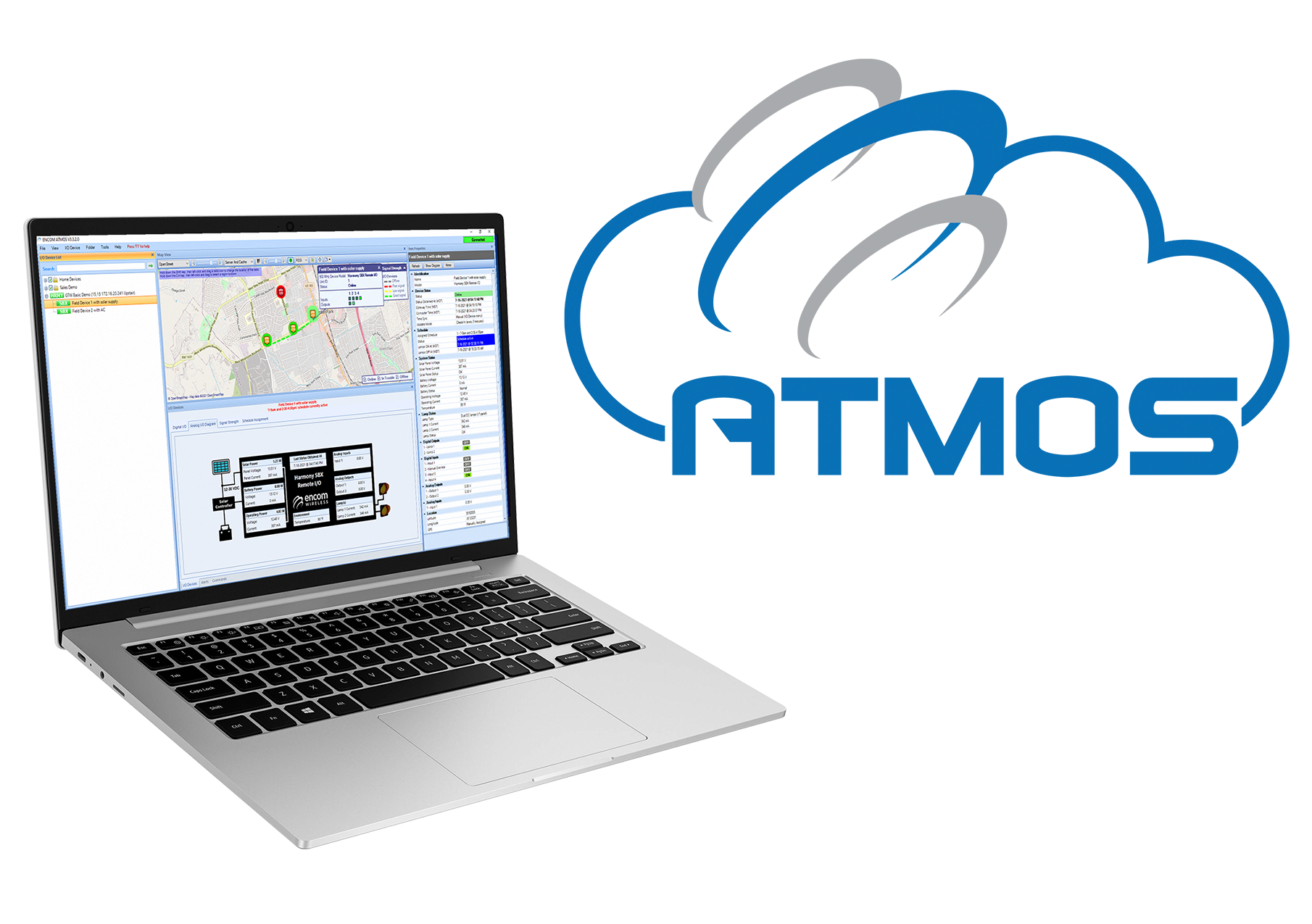 STRATOS I/O
STRATOS I/O provides a powerful yet simple interface for rapid wireless network deployment, effective management, and crystal clear system visualization. Not only can you control and manage your ENCOM broadband network with STRATOS I/O, you can also monitor and control external devices through any Encom contact closure product, even on non-Encom networks.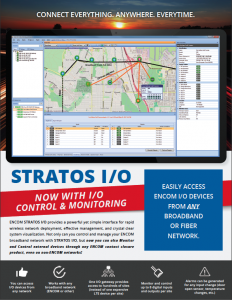 STRATOS ELITE
STRATOS Elite is our complete network visualization management system providing connectivity, visibility, and manageability to sites and systems that were previously not 'online'. No matter what your network mix currently is, you can now monitor all your devices from a central site with ease.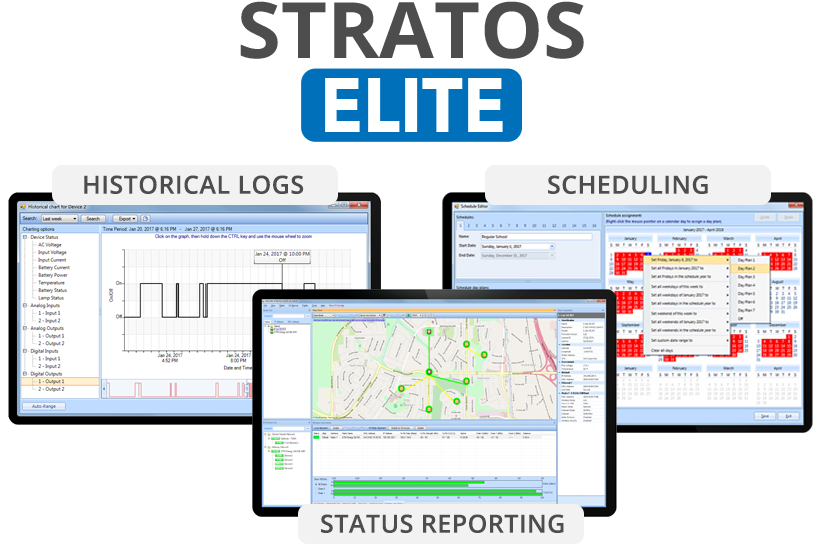 PULSELINK
PulseLink is a configuration and diagnostics software designed specifically for the Pulse line of wireless products.
CONTROLPAK
ControlPak is a powerful and comprehensive configuration and testing software package that saves both time and money in commissioning, setting up and testing of your radio links.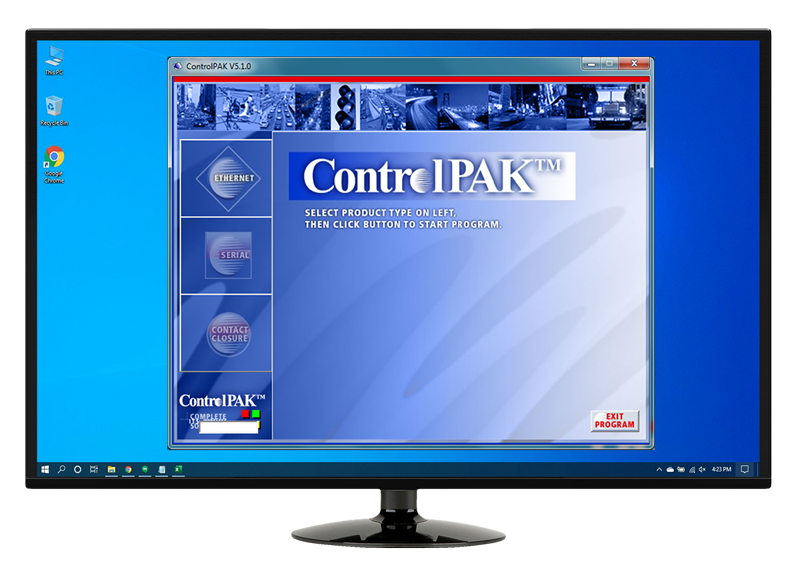 Product Questions?
Thank you for your interest in our products! Please fill in the form below. We'd be more than happy to assist you.