ControlPAK
ControlPak is a powerful and comprehensive configuration and testing software package that saves both time and money in commissioning, setting up and testing of your radio links.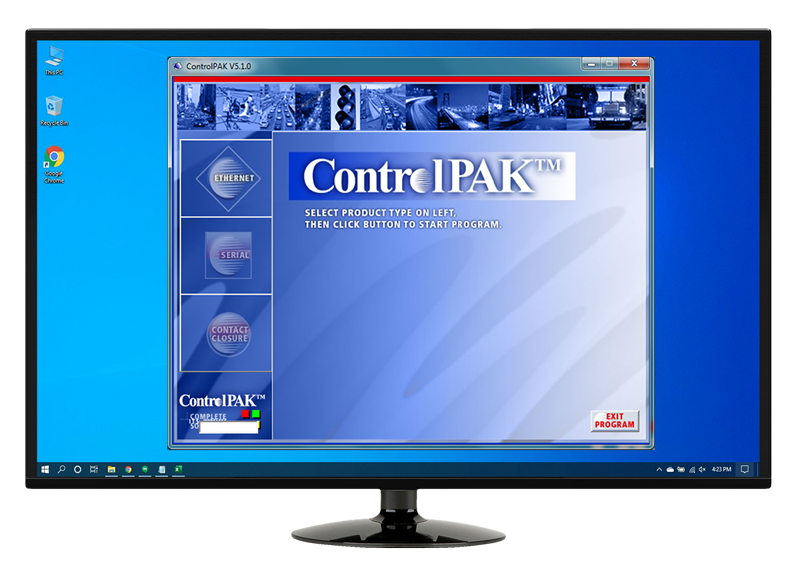 Features
ControlPak is Encom's Contact Closure and Legacy serial software. With ControlPak, wireless system programming, deployment, and commissioning is truly quick and simple, including the convenience of testing sites and configuring systems remotely from the Master radio site.
NOTE: ControlPak is to be used only with non-Broadband radios. If your device is from Encom's Broadband Line of products, use Stratos I/O or Stratos Elite.
ControlPaK connects to devices with USB or RS-232 cables.
Profile-based configurations for most traffic controllers and industrial devices
Networkwide link and site diagnostics
Site specific signal levels (dBm)
Data integrity test: COMM %
Spectrum analyzer
Antenna integrity test: VSWR
5000 Series
5100 S4W/R4W
5200 S/R
5170
5171
5270
I/O 8
I/O 4
COMMPAKIP
WEB I/O
WBCU
TS1
TS1-FSK